Draw freehand

Paint with
watercolors

Use various types
of media

Observe
proportion

Use light &
shadow

Trust and believe
in themselves

Use their
imagination

Have fun with
art




About
Endangered
Species

The history of the
lesson's subject

About famous artists

Select the category you wish to view below
"Art with Joy"® information
WELCOME...

Complete Art Lessons for Kids on DVD

---

All of the lessons:

Follow the National Visual and Performing Arts Framework for public schools.

Subject matter is drawn from different cultures, from literature and history, from the imagination and from science with emphasis on endangered species.

Have been developed in actual elementary school classrooms.

Have been enjoyed by students and teachers in hundreds of elementary schools throughout the U.S. for many years.

Joy's gentle no-fail teaching method encourages children to develop their own vision, to use their imaginations, allowing them to draw for themselves and most of all, to enjoy their own art.

You and your students will love "Art with Joy"®.

If you are looking for a cost effective, innovative way to enhance your schools art program consider "Art with Joy"®. A uniquely beautiful, very affordable, classroom proven video series of 35 step-by-step art lessons especially created for elementary age children (grade 2 thru 8).
JoyUs Productions
Yuba City, CA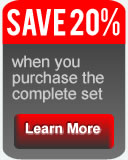 .
Castle
Teaches perspective and history of Castles
Ability Level 1 (more...)
Snowman
A favorite lesson - Teaches perspective on a sphere in
this fun fantasy.
Ability Level 2
(more...)
Dolphins
Create an entire undersea world and learn about the
amazing dolphin.
Ability Level 3
(more...)
The "Art with Joy" ® video cassette series & all printed drawings, guides, instructions
and the contents of this web site are copyrighted by JoyUs Productions © .
All rights reserved.
Site designed by JoyUs Productions
Web site hosting by Blueray Concepts