Draw freehand

Paint with
watercolors

Use various types
of media

Observe
proportion

Use light &
shadow

Trust and believe
in themselves

Use their
imagination

Have fun with
art




About
Endangered
Species

The history of the
lesson's subject

About famous artists

Select the category you wish to view below
"Art with Joy"® information
ABILITY LEVELS...

Ability/Experience Levels are assigned as a guide to teachers who are new to the series. Your second through seventh grade students will create beautiful pictures with all of the "Art with Joy"® lessons regardless of their grade level. We encourage teachers to determine the art background of their students and select the appropriate level.

Lessons may be purchased online through PayPals from the Level 1, Level 2, or Level 3 pages. For business purchase orders please use our Order form.

| | |
| --- | --- |
| Desert Cactus | Poinsettia |
| Sunflower | Teddy Bear |
| Castle | Tiger Face |
| Hyacinths | Ukrainian Eggs |
| | Fall Tree |

Panda Face

Leprechaun

Gingerbread House

Kandinsky Style

Puppy Face

Monet Haystacks

Picasso Cubist Face

Pot of Geraniums

Santa Face

Rabbit

Face/Front view

Snowman

Iris
Jack-O-Lantern

Swan
Upside Down Door Knob

Angel Fish

Elephant

Autumn Scene

Lighthouse

Clipper Ship

Pansy

Dolphins

Still Life

Dragon

View Details...

Sunset Moth
JoyUs Productions
Yuba City, CA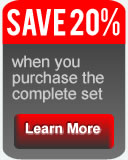 .
Castle
Teaches perspective and history of Castles
Ability Level 1 (more...)
Snowman
A favorite lesson - Teaches perspective on a sphere in
this fun fantasy.
Ability Level 2
(more...)
Dolphins
Create an entire undersea world and learn about the
amazing dolphin.
Ability Level 3
(more...)
The "Art with Joy" ® video cassette series & all printed drawings, guides, instructions
and the contents of this web site are copyrighted by JoyUs Productions © .
All rights reserved.
Site designed by JoyUs Productions
Web site hosting by Blueray Concepts