Draw freehand

Paint with
watercolors

Use various types
of media

Observe
proportion

Use light &
shadow

Trust and believe
in themselves

Use their
imagination

Have fun with
art




About
Endangered
Species

The history of the
lesson's subject

About famous artists

Select the category you wish to view below
"Art with Joy"® information
A Word About Joy...

Joy earned a lifetime teaching credential in Elementary Education at William Jewell College in Liberty Missouri.


Joy Kirchubel knows first hand the value of art in education. She has many years of elementary teaching experience, plus Joy has been exclusively teaching art in the public and private schools since 1982. In addition, In 1995 Joy began creating and producing the popular "Art with Joy" video series .


Along with teaching regular art classes, Joy has guided three large murals created by her students, supervised the children in painting their original holiday designs on local business windows at Christmas time, and directed special students whose work was selected for the California Very Special Arts "Arts Auction" in Beverly Hills.


Joy won awards for her own art when she was a child, has sold her work in local galleries and has created designs which have been featured on television and published by Renaissance Greeting Card Company. Additionally Joy was voted best artist in the local area in a recent hometown Newspaper readers' poll.


"I believe art changes how children perceive things - how they think, learn and accept themselves and others. Children want to create and will do for art things they may have found difficult in other areas, like concentrating on the present moment, following instructions and sticking with a problem until they solve it. I've often watched the children who exhibited the most problems in a classroom complete the most wonderful art work."

"Art has to do with imagination, with going beyond the reality we can see. It also has to do with really seeing - observing spatial relationships, and recognizing different combinations of the same few basic shapes. Drawing is starting somewhere and progressing one step at a time. These are skills children need in science, reading and math."

"Art is a vital means of communication in which children tell us things they don't tell us in other ways. Through art children tell us who they are and what they are feeling."


"I've designed these lessons to help kids have no sense of failure, no sense of things being right or wrong. Each of us has our own way of being, of expressing an idea. In art we are learning and experiencing."


"I have planned these lessons to give children joy and peace and faith in themselves."

---

ART so easy even an adult can do it!
JoyUs Productions
Yuba City, CA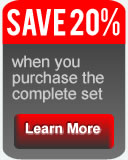 .
Castle
Teaches perspective and history of Castles
Ability Level 1 (more...)
Snowman
A favorite lesson - Teaches perspective on a sphere in
this fun fantasy.
Ability Level 2
(more...)
Dolphins
Create an entire undersea world and learn about the
amazing dolphin.
Ability Level 3
(more...)
The "Art with Joy" ® video cassette series & all printed drawings, guides, instructions
and the contents of this web site are copyrighted by JoyUs Productions © .
All rights reserved.
Site designed by JoyUs Productions
Web site hosting by Blueray Concepts